That Guy With The Glasses Secrets: He's Oan's... →
tgwtgsecrets: He's Oan's title card artist. Also the artist for a number of others, but mainly Kyle's. Just to clarify, I've done one-off cards or card bases for other people both on and off TGWTG but I've only ever been Kyle's official full-time artist. Otherwise I'm just friends with a lot of the folks on… You saying you hug people with pencils is the most adorable thing I have ever...
1 tag
tgwtgsecrets: I'm planning on doing a review show while I'm deployed in Egypt with the Army, in part to stave off boredom and in part to prove myself that I can, but mostly cause Brows Held High is my favorite piece of online entertainment and I want to attempt to be at least a fraction of the professional and entertainer Kyle Kallgren is. (Best of luck with that! And have fun!- Hatted)
9 tags
Movie Review: The Man Who Would Be King (1975)
THE MAN WHO WOULD BE KING (1975) Directed by: John Huston, based on a story by Rudyard Kipling  Starring: Sean Connery, Michael Caine, Christopher Plummer, Saeed Jaffrey An adventure flick based on a Rudyard Kipling story starring Sean Connery and Michael Caine and directed by John Huston. How could you NOT want to see this??  The story: While working one night at the offices of the Northern...
6 tags
Movie Review + Essay: Flash Point (2007)
FLASH POINT (Dou Fo Sin in Cantonese, 2007) Directed by: Wilson Yip Starring: Donnie Yen, Louis Koo, Collin Chou, Xing Yu, Ray Lui, Fan Bing-Bing Before I go on to the review, I want to do a teeny tiny essay to give it a foundation, so bare with me.  The martial arts genre in film has a very curious place when it comes to criticism. The definition of what a good martial arts movie is actually...
9 tags
Recent Movie Review: Django Unchained (2012)
Behold: my first review on a movie that's still in theaters! Shit just got REAL, son! ——- DJANGO UNCHAINED (2012) Directed by: Quentin Tarantino Starring: Jamie Foxx, Christoph Waltz, Leonardo DiCaprio, Samuel L. Jackson, Kerry Washington ***SPOILER WARNING: IF YOU HAVEN'T SEEN THE MOVIE FIRST, GO AND WATCH IT BEFORE READING, AS THERE ARE MINOR SPOILERS IN THIS...
6 tags
Movie Review: Altered States (1980)
ALTERED STATES (1980) Directed by: Ken Russell Starring: William Hurt, Blair Brown, Bob Balaban, Charles Haid, Thaao Penghlis Few directors have been as correctly labeled as a genius and a madman as Ken Russell. Controversial and acclaimed in equal degree, Russell basically made it his life's work to both bedazzle audiences and push their buttons. He's widely regarded as being the...
5 tags
Movie Review: Confessions (2010)
CONFESSIONS (2010) Directed by: Tetsuya Nakashima Starring: Takako Matsu, Yukito Nishii, Kaoru Fujiwara, Ai Hashimoto It certainly took me long enough to review a Japanese film, but the fact is that I'm completely to blame, because to be honest, I've been fatigued by the Japanese lately. The fact is that any fans who study well the present situation in Japan can easily see that...
8 tags
Movie Review: Prometheus (2012)
PROMETHEUS (2012) Directed by: Ridley Scott Starring: Noomi Rapace, Charlize Theron, Michael Fassbender, Idris Elba, Guy Pearce, Logan Marshall-Green, Sean Harris, Rafe Spall Yeah, yeah, I'm late to the party. See how easy it is to see a flick when it comes out if you don't have a car, butthole. So yeah, Prometheus. Legendarily lambasted as the movie where science lost and Ridley Scott jumped...
6 tags
Movie Review: Cosmopolis (2012)
COSMOPOLIS (2012) Directed by: David Cronenberg Starring: Robert Pattinson, Paul Giamatti, Sarah Gadon, Kevin Durand, Samantha Morton, Juliette Binoche, Emily Hampshire I never thought I'd say this… I hated a David Cronenberg movie. I hated this fucking movie. Jesus Horatio Christ, I HATED this fucking movie. Anyway, Cosmopolis is based on a novel by author Don DeLillo. Never heard of him...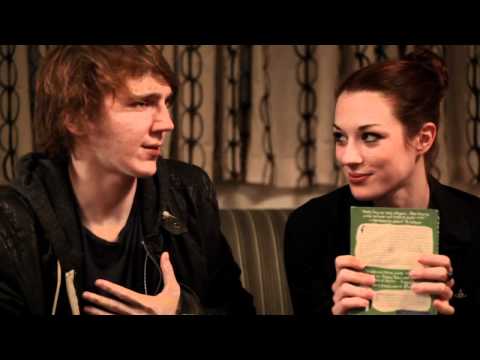 candydelight asked: Si lo escribí yo...
6 tags
Quick Movie Review: La Herencia Valdemar (Parts 1...
LA HERENCIA VALDEMAR (The Valdemar Legacy in English, Parts 1 and 2, 2010) Directed by: Jose Luis Aleman This will be my first Quick Movie Review. This type of review format I will do for movies which I think, to put it bluntly, suck. Keep in mind, this doesn't mean it was a BAD movie; it could be a good-yet-flawed movie which did not live to the premise's potential, which is the case here.  The...
7 tags
Movie Review: Balada Triste de Trompeta (2010)
BALADA TRISTE DE TROMPETA (The Last Circus in English, 2010) Directed by: Alex De La Iglesia Starring: Carlos Areces, Carolina Bang, Antonio De La Torre, Santiago Segura, Sasha Di Bendetto Aaaaaah, Alex De La Iglesia, that mad genius from la madre patria. If any filmmaker can be associated with grindhouse-type black comedy, it's him. The man is like a Spanish Rob Zombie circa House of 1000...
13 tags
Movie Review: Melancholia (2011)
MELANCHOLIA (2011) Directed by: Lars Von Trier Starring: Kirsten Dunst, Charlotte Gainsbourg, Kiefer Sutherland, Alexander Skarsgard, Charlotte Rampling, John Hurt, Stellan Skarsgard, Jesper Christensen, Udo Kier, Brady Corbet, Cameron Spurr This… was a hard movie to watch. If Lars Von Trier's intent with Melancholia was to inspire that same sentiment in the audience, he certainly was successful....
4 tags
Movie Review: Intacto (2001)
INTACTO (Intact in English, 2001) Directed by: Juan Carlos Fresnadillo Starring: Max Von Sydow(yeah! Really!), Leonardo Sbaraglia, Eusebio Poncela, Mónica López, Antonio Dechent If there's one thing I love about my life, it's that I am honestly surrounded by people with GREAT fucking taste in movies. Case in point, my bro Ferdi. Ferdi's a communications major, and part of the reason he...
7 tags
Movie Review: eXistenZ (1999)
EXISTENZ (capitalized eXistenZ, 1999) Directed by: David Cronenberg(yay!!) Starring: Jennifer Jason Leigh, Jude Law, Ian Holm, Christopher Eccleston At first glance, eXistenZ is not David Cronenberg's best film. It is not a bad film, by any means; on the contrary, it's actually pretty damn good. However, it was made during the transitional period where Cronenberg was heading towards less...
10 tags
Movie Review: Confessions Of A Dangerous Mind...
CONFESSIONS OF A DANGEROUS MIND (2002) Directed by: George Clooney Starring: SAM FUCKING ROCKWELL!!, George Clooney, Drew Barrymore, Julia Roberts, Rutger Hauer First, some background on this film's creation is in order… Before Jerry Springer. Before Maury Povich(you are NOT the father!). Before the guidos on the Jersey Shore. Before TLC became a channel about women with clown car vaginas,...
5 tags
Movie Review: El Topo (1970)
EL TOPO (1970) Directed by: Alejandro Jodorowsky Starring: Alejandro Jodorowsky My second review of Jodorowsky! And trust me, I'll review La Montaña Sagrada too, but I need all my strength for that one… Now some of you guys may be wondering why I'm reviewing Jodorowsky's films in anachronic order. After all, I reviewed first Santa Sangre, which is one of his last films, yet now I'm reviewing El...
"You know why nerds and geeks fuck better? Cause they don't have looks to..."
– (Author available for testing, contact daniel.valentin.usang@hotmail.com)
"People tell me to stop being a Luddite and get myself a Kindle. I ask them this:..."
"There's stupid people and there's ignorant people. I can deal with..."
– I said this shit too!
"If you assume people are intelligent, you'll be sorely disappointed, yet..."
– I SAID IT, motherfucker! ME ME ME!!
6 tags
Movie Review: Fucking Bronson! (2008)
BRONSON (2008) Directed by: Nicolas Winding Refn Starring: Tom Hardy It is an exceedingly hard thing to make a movie which is basically one character. It requires a director of exceptional skill and an actor of superlative talent. When not done properly, it comes off as pretentious and self-indulgent, or worst, boring. However, when done correctly, it can be a riveting tour-de-force. I already...
6 tags
Movie Review: Santa Sangre (1989)
This review's for Joey :) SANTA SANGRE (1989) Directed by: Alejandro Jodorowsky Starring: Axel Jodorowsky, Blanca Guerra, Sabrina Dennison, Guy Stockwell If there's one director in world cinema that is synonymous with symbolism and spiritual questing, it is Chile's Alejandro Jodorowsky. An arthouse director of superlative vision(in EVERY sense of the word), Jodorowsky has always been obsessed...
11 tags
Double Movie Review!: Sunshine, Moon
DOUBLE REVIEW!!! SUNSHINE (2007) Directed by: Danny Boyle Starring: Cillian Murphy(how the hell do you pronounce his name?), Chris Evans, Michelle Yeoh, Mark Strong, Rose Byrne, Cliff Curtis, Troy Garity, Hiroyuki Sanada, Benedict Wong, Chipo Chung MOON (2009) Directed by: Duncan Jones Starring: SAM FUCKING ROCKWELL!!, Kevin Spacey <Aside> This double review was a request from my friend...
8 tags
Movie Review: Chinatown (1974)
CHINATOWN (1974) Directed by: Roman Polanski Starring: Jack Nicholson, Faye Dunaway, John Huston <RANT> Okay, I want to get this out of the way before I start, because it always fucking comes up every time he's mentioned. Yes, I'm reviewing a Roman Polanski film. Yes, he pleaded guilty for rape and has been in legal trouble. Yes, people talk shit about him all the fucking time. No, I do not...
7 tags
Movie Review: The Fly (1986)
THE FLY (1986) Directed by: David Cronenberg Starring: Jeff Goldblum, Geena Davis, John Getz In my review of Crash, I established both my love of David Cronenberg and how I considered that particular film more of a guilty pleasure than what can be considered a true classic film. It's a love-it-or-hate-it film, basically. This is NOT the case for The Fly, I'm DAMN proud of liking this one, and...
tumblrbot asked: WHERE WOULD YOU MOST LIKE TO VISIT ON YOUR PLANET?
10 tags
Movie Review: Crash (1996, the David Cronenberg...
I've been writing movie reviews for a friend for a while now, I thought you guys might like to read them too, so I'll post what I've got so far. CRASH (1996) Directed by: David Cronenberg Starring: James Spader, Holly Hunter, Elias Koteas, Deborah Kara Unger, Rosanna Arquette Anyone who knows me relatively well knows that I friggin' LOVE David Cronenberg. The mark of the best...